Welcome to Badek Resources Sdn Bhd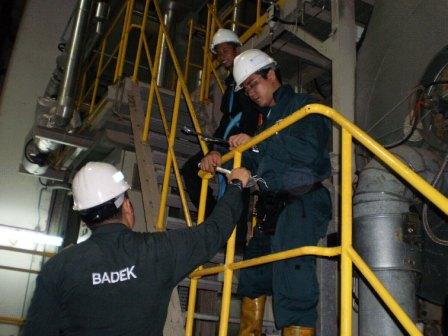 Badek Resources Sdn Bhd is an engineering-based company which involved in supply and services of various products particularly industrial equipments, industrial chemicals and commodities.
Badek Resources is a 100% owned by bumiputera. It was incorporated in September 1998 and currently we have offices in Kuala Lumpur, Melaka, Johor and Indonesia.
Being a 100% bumiputera-owned, we have been awarded with various kinds of projects involving big and international company.
Today, Badek Resources Sdn Bhd is a licensed supplier and contractor to Petronas Group of Companies, Malaysia Marine and Heavy Engineering Berhad (MMHE), Ramunia Holding Berhad, Tenaga Nasional Berhad (TNB), UITM, ITPSB, UIA, UPM, IIUM, UKM, SIRIM, Felda Holding Berhad and many more.
Throughout the years, in order to deliver quality products and services, we have build a strong team consists of certified and well-trained engineers and technicians to support our customers.
In conclusion, we have come a long way in building our company and employees to meet our clients expectation and needs.